Welcome to my world of functional health
Are you over 50 years old and want to slow down the effects of ageing naturally?
You are in the right place? If you...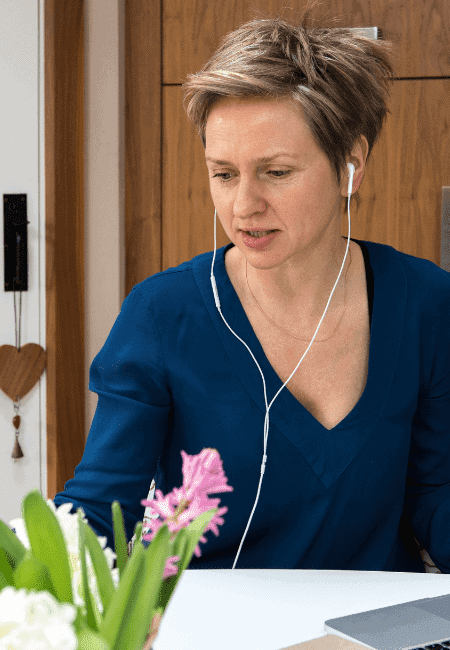 If you answer YES to these questions, then yes, I can HELP you!
Are you over 50 years old and in your menopause years?
Have you gained some tummy fat in recent years, and no matter what you do, it will not go?
Do you make good, healthly food choices yet feel you are losing control of your health?
Are you lost and confused with so much conflicting advice that you are unsure what to do next?

Learn about functional health
What is the root cause of your everyday symptoms? 

Skin Rejuvenation Treatments
Clinic
The secret to good skin is more than just fancy skin care [but it does help]
Vist the clinic website to learn about the different skin treatments. 
Basic nutrition course
Register for FREE foundation course to learn how you can improve your metabolic health
I am Jen Adams, and I pride myself on cutting through the complexity of the nutrition and skin industries to give my clients clear, concise advice on what to eat and put on their skin to ensure it will work for them.
As a result, working together on what they eat and put on their skin makes them feel and look even better than they did in the 90s.
My functional approach to your metabolic health addresses the root cause of all symptoms, such as why you can't lose weight, remove stubborn tummy fat, get a good night's sleep, or slow the ageing process. 
My role is to empower you to take back control of your nutrition, health and well-being; no more fads diet, restrictive eating or quick fixes - I make it easy to create the tailored nutrition plan that works for you.
I believe that knowledge is power, and understanding the fundamentals of nutrition will help you to make long-term changes in your diet and lifestyle that are sustainable and enjoyable. This will empower you to take back control of your health.
My passion is to help you find joy in eating nutritious food so you can look and feel your best without guilt or restriction.
Through my background in Nutritional Therapy and Skin Aesthetics, I provide a comprehensive approach to functional health that focuses on improving metabolic pathways and boosting skin health.
I want to share with you what you can do to take control of your health and slow down the effects of ageing without taking over-the-counter medications or spending a fortune on beauty products.
My goal is to help you regain control of your health & well-being by showing you how simple changes can make a huge difference in how you look and feel every day.
Have you tried counting calories, intermittent fasting, and the keto diet, but diets just don't work for you?
Do you think you have damaged your metabolism due to years of calorie counting, excessive exercise and dieting over the decades?
You think you are doing everything you can, but feel out of control and unsure what else you can do.
You want to find a way to be happy and confident in your body, but not sure how!
Do you believe there MUST be a way that will work for you? Ok, you have tried everything, but there has to be a way to eat what is right for you and lose your stubborn excess weight once and for all!
The LAST Chance Saloon
You know that your weight and eating behaviours are impacting your ability to be who you REALLY want to be.
As lifetime events such as grief, menopause, redundancy, or retirement can create a loss in our sense of purpose we tend to become tired, lost, and frustrated with who we have become.
Do you want ONE more go at trying to get healthy and lose weight so you can have the confidence, motivation and desire to look for new adventures and be the BEST version of yourself, as you now have the time and money to invest in your future health?
Like a beautifully matured red wine or a bottle of vintage champagne, it takes the right amount of nurturing and time for the best to come.
If so, then let me help you get there in the most efficient way...
If we haven't met in the  Health Hub, let me introduce myself I am Jen Adams - A Registered Nutritional Therapist.
My focus is to help those ready to focus on their functional health to improve their quality of life and gain the freedom to understand what foods to enjoy and who they want to be.
After many years of trying every diet to find happiness, I eventually worked out that improving my metabolic health by balancing my blood sugars, cleansing the liver and supporting my gut microbiome was the key to managing cravings, stopping binge eating and obsessing about dieting to find happiness.
I don't have a significant weight loss success story to share, but I do have experience in overcoming an eating distress disorder since I was a teenager and the consequences of excessive dieting and exercising had on my metabolic age as I approach my menopausal years.
I have developed my own method for helping people to break free from the diet mindset by teaching them how to create their own way of eating that is sustainable and enjoyable for them.
I teach people the fundamentals of nutrition and how to overcome bad eating habits and behaviours to help them improve their metabolic age, to understand why they are struggling with lack of energy, low mood, anxiety, gut health, ageing skin, and losing weight.
This is NOT another diet; it's a method to get out of the rut and habit of dieting yet still achieve your ideal weight for your future health.
Due to my different approach to nutrition advice, I prefer to call myself a functional health expert rather than a nutritional therapist.
For me, you must learn how to find the root causes of external symptoms or internal fears that stop you from achieving your desired outcome and being your true self.
Why You Cant Lose Weight?
Even thou I am now a nutritional therapist, my personal experience and the reason for sharing what I have learnt over the years has come from a few dark places and times in my life.
I have felt the same confusion, frustration and loneliness that comes with this kind of injustice or genetics and hormones create in our quest to be a perfect weight.
It is so unfair when your friends and family enjoy vast amounts of rich tasty foods, while you are counting every calorie, step and gram of fat, and then you are the one that gains weight and feels like crap the next day!
And, when you do let go, this triggers all sorts of eating distress disorder behaviours, that once you start you just can't stop. You can't talk about it with anyone, but you know it is not right and it impacts your mental health.
So if any of what I say resonates with you, and you are fast approaching 50 years old or well over the other side and you are still struggling with your weight, you're not alone.
In fact, nearly two-thirds of the population is considered overweight or obese. And while a number of factors contribute to this problem, one of the most significant is our relationship with food.
For many of us, food is more than just sustenance. It's a source of comfort, a way to celebrate, and a tool we use to cope with stress. But when we allow food to control us instead of the other way around, it can lead to a dangerous cycle of dieting, self-loathing and depression which no-one talks about.
Strict dieting and calorie counting are not only ineffective, but they also damage your future metabolic health, and yet if you ask for help from your doctor or a nurse, that is exactly what they will tell you to do!
As a consequence after years of your weight constantly fluctuating this will have created stress on your metabolic hormone function and increase your metabolic health age, leading to long-term health problems like high blood pressure, diabetes, hypothyroidism, heart disease and cancer.
So, let's find out what your current metabolic health age is and start to understand how you can move forward.
If your metabolic age if over 10 years your actual age the first step is to learn how you can improve your metabolic health - click here to watch the webinar
Then you have the option to learn the basics about nutrition which is the background knowledge you need to begin to understand WHY improving your metabolic is important to your future health.
From there, if I am the right nutritional therapist for you book a discovery call.
If you want to learn and understand more read my article on why you can't lose weight - Learn The Unexpected Reasons You're Not Losing Weight!