THERAPIST | EXPERT | COACH
Reset Your Metabolic Health
You need to balance blood sugars to lose weight.  My main job is to help high-achievers who are lost in the yo-yo dieting trap and believe they will only be happy when they achieve their ideal weight.
Is this you? Are you feeling frustrated, tired and worried about your future health? Do you want to learn how to change your food choices to balance your blood sugars and enjoy a good night's sleep, by resetting your metabolic health?
Do you want to learn how to stop carb cravings, control binge eating, and lose weight (especially from around the middle)?
Are you overwhelmed with what to do for the best? Do you need direction, motivation and mental clarity to achieve your goals so you can gain the freedom to be happy - no matter what you weigh!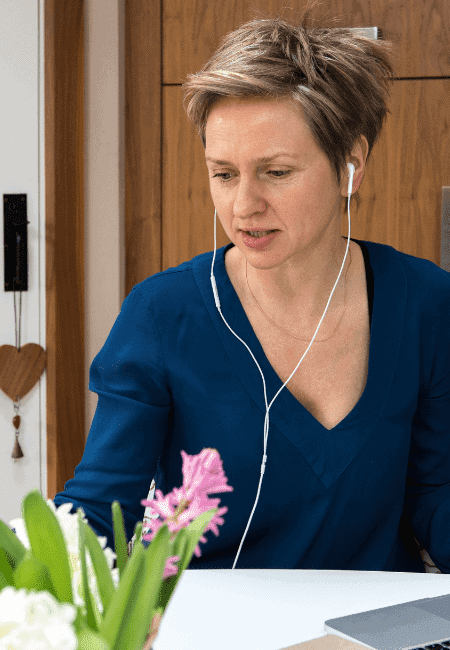 I truly believe investing in your health is the key secret to your future wealth.
If we haven't met in the  Health Club, let me introduce myself I am Jen Adams - A Registered Nutritional Therapist.
My focus is to help those ready to reset their metabolic health to improve their quality of life, and gain the freedom to understand what foods to enjoy and who they want to be.
After many years of trying every diet to find happiness, I eventually worked out that balancing my blood sugars was the key secret to stop cravings, binge eating and yo-yo dieting.
I don't have a big weight loss success story to share, but I do have experience in overcoming eating distress disorders and the consequences of yo-yo dieting, which led me to develop my own method for helping people to break free from the diet mindset and create their own way of eating that is sustainable and enjoyable.
With that in mind, I'm an unofficial Lindt Dark Chocolate and Champagne chief taster for Sainsbury's - but that is more of a personal obsession.
I teach people the importance of nutrition to help them understand why they are struggling with lack of energy, low mood, anxiety, gut health, ageing skin, and losing weight.
This is NOT another diet; it's an education on eating what is right for you, your family and your lifestyle. Let me explain, watch the video to learn more.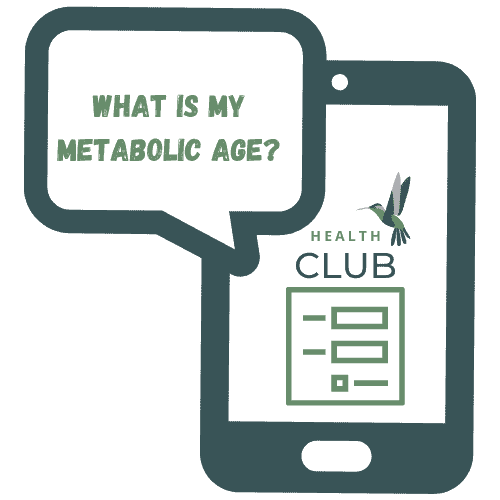 What is My Metabolic Health Age?
Online Metabolic Age Calculator reveals your current Metabolic Health Age in minutes. Learn more about the impact your current food and lifestyle choices are having on your metabolic health.
Functional Nutritional Therapist
As a functional nutritionist, I am passionate about sharing what I have learnt over the years, with people who want to learn how they can take responsibility for their health by making nutrition an important part of achieving their goals in life.
If you're struggling with your weight, you're not alone. In fact, nearly two-thirds of the population is considered overweight or obese. And while a number of factors contribute to this problem, one of the most significant is our relationship with food.
For many of us, food is more than just sustenance. It's a source of comfort, a way to celebrate, and a tool we use to cope with stress. But when we allow food to control us instead of the other way around, it can lead to a dangerous cycle of yo-yo dieting.
Yo-yo dieting is not only ineffective, but it can also be damaging to your health.
Constantly fluctuating weight puts stress on your hormone function and metabolic health, leading to long-term problems like high blood pressure, diabetes, hypothyroidism, heart disease and cancer.
If you're stuck in the yo-yo dieting trap, it's time to break free. Learning how your food choices can balance your blood sugars is a key step in taking control of your metabolic health and your weight.
When you understand how the foods you eat affect your body, you can make choices that will help you reach your goals quicker and easier. And with improved mental clarity and focus, you'll be better equipped to handle whatever life throws your way.
Register to watch Metabolic Health Webinar, it's FREE and quite an eye-opener in comparison to the normal nutrition advice.
Metabolic Health Webinar
Learn the truth about the food you eat and it's impact on your future metabolic health.
Register NOW for FREE webinar and learn the three most important ways that will improve your metabolic health.
You will learn what your Doctor won't tell you and your personal trainer does NOT know!
Join me in the member's hub for a regular glass of collagen or champagne 🥂  to hear my open and honest approach to balancing blood sugar levels to slowing down the effects of ageing.