Enrol NOW for £279
Basic Nutrition Facts
Is it time you learn the basic nutrition facts to enhance your energy and mental clarity to improve the quality of sleep? Rather than dieting to lose weight. 
This is NOT a diet it's an education on how to eat right for YOUR future health.
Why not discover WHAT influences your blood sugars, liver function and gut microbiome and learn HOW to create the ideal meal to improve the delivery of energy into your cells to enable you to lose weight and gain muscle mass, without counting calories?
THE BASICS
£279
Lifetime access
12 Lessons [ONE Method]
The Ideal Meal Template
Private Coaching Call
30 days to redeem the cost of The BASICS method from full membership to Metabolic Health Club
The perfect way to start any liver cleanse.  Give your metabolic pathways a boost! The 3-day Cleanse contains a meal planner, shopping list and recipes to help you get started!
Coaching Call with Jen to help you get started with implementing the Six Rules, Daily Regulations and the Ideal Meal Template to begin your transformation into who you want to become.
Basic Online Nutrition Facts
Are you tired of trying to lose a few pounds? Do you lack motivation and willpower, feel overwhelmed with work, family commitments and do NOT have the time or energy to follow a diet?
BUT you have got lost somewhere in the middle of an expanding waistline, menopause symptoms, yet still trying to find the time to exercise to feel healthy, but just don't have the energy? 
Are you managing aches and pains with medication, feeling bloated after meals and the ability to get a good night's sleep slipping away from you?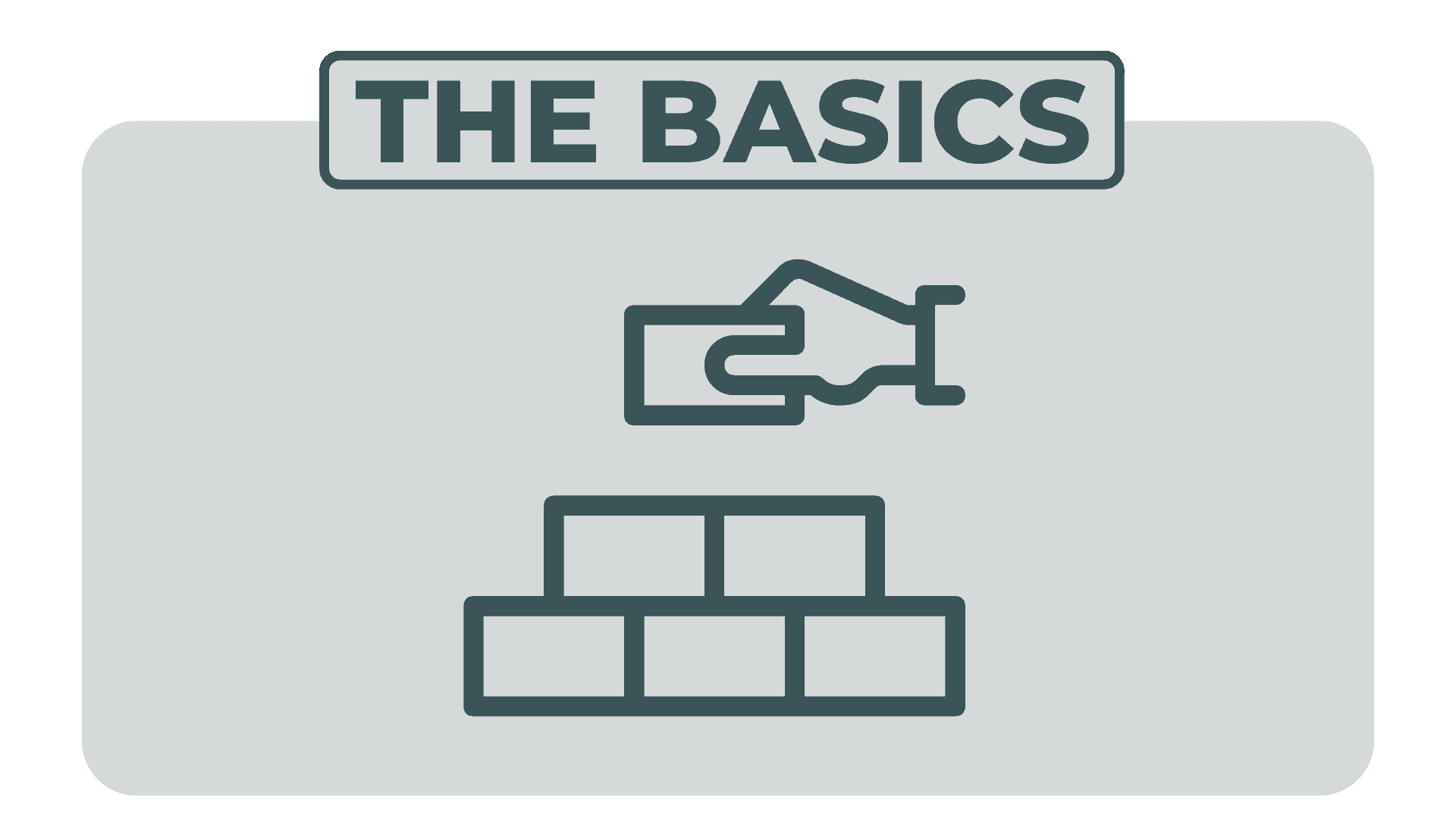 Basic Nurition Facts for Adults
Learn Nutrition Basics
It does NOT matter what has brought you here. Either way, my role is to stop you from feeling lost and overwhelmed.
I can help you stop taking over the counter medication, wasting money on skincare, overcome fatigue, reduce anxiety and lose a few pounds to give you some vitality and confidence in your skin. 
By enrolling on the foundation course you can gain the nutrition knowledge to help you choose the food you want to eat and find your natural nutrition plan to improve your metabolic and skin health.
A balanced diet is important to get a healthy body weight, because our metabolism is a dynamic, constantly changing system of chemicals and nutrients that your body uses for energy, growth, and repair.
Eating foods rich in essential nutrients affects everything from healthy skin, immune system to your energy levels.
Having an understanding of a well-balanced diet of essential amino acids, vitamins and minerals are essential to your optimal health.
Knowing what food groups are important and how they affect your body is the first step in getting the most out of your nutrition plan.
If your approach to healthy eating is to count calories or low fatty acids you will feel tired almost immediately after eating due to the high amounts of sugar or complex carbohydrates.
Without protein foods like vegetables, fish, meats and dairy products, your body will suffer from malnutrition [there are dairy alternatives].
It is very important to have good nutrition and essential vitamins to maintain good health.
There are three basic macronutrients or food groups to function properly; carbohydrates, fat and protein.
Carbohydrates help provide energy for your body when you've been active or stressed out.
Your basic carbohydrate intake should consist of water soluble vitamins found in fruits and vegetables and complex whole grains such as brown rice and whole grain bread.
Dietary fat is essential for the body to function, as also contains fat soluble vitamins.
The types of fat you need to include in your diet are unsaturated fats like monounsaturated fats found in foods like olives, nuts, seeds and vegetable oils, and polyunsaturated fats found in basic sources like oily fish and free range eggs.
Protein provides the building blocks for every body functions in the human body.
The different types of protein you need to include in your diet are animal proteins like beef, pork, and poultry and basic plant-based proteins like beans and lentils.
Poor nutrition can cause high blood pressure, heart disease, poor cardiovascular health and other chronic diseases.
Therefore you should limit simple sugars, fried foods and alcohol because these do not contain many basic nutrients to keep your body healthy. These foods will raise your blood sugar levels as they break down quickly and cause fast energy, but the energy doesn't last very long and will impact your weight loss goals.
To learn more about basic nutrition facts learn more
It's essential to get the right balance of macronutrients to prevent ill health as you age to reduce the risk of chronic diseases.
The basic nutrition facts for adults is to consume the most important nutrients for optimal health such as proteins, carbohydrates, and fats with every meal. 
These three macronutrients maintain our cells by providing energy and essential nutrients.
Proteins are made up of amino acids that act as building blocks in muscles, tendons, organs, hair follicles, nails and skin. They also help to build neurotransmitters, hormones and enzymes.
Protein recommendations for adults are 0.8 grams per kilogram of body weight if your goal is to maintain muscle mass in your older age. If you want to build muscles, around 1.5-2 grams of protein per kilogram of body weight will be needed. This equates to 60g/day for men and 45g/day for women.
Carbohydrates are made up of carbon, hydrogen and oxygen (CHO) molecules that can be broken down into single sugar units like glucose.
Glucose is the primary energy source used by brain cells, red blood cells and all tissues in your body.
Recommended carbohydrate intakes for adults are around 30-50% of total daily calories.
Fats provide energy and ensure the body absorbs fat soluble vitamins. They are also needed to manufacture hormones, keep skin healthy, store vitamins A, D, E and K.
Your brain is made up of 60% fats so getting enough fats into your diet will ensure a healthy brain.
Recommended fat intakes for adults are 20-35% of total daily calories.
People over 40 often have low blood sugar levels, which can lead to weakness, irritability and headaches if not remedied quickly.
The key is to eat only 3 meals per day with a minimum 5 hour fasting window with a minimum of 60g carbohydrate per meal. 
Vegetables rather than fruits are ideal to achieve this because they quickly help to balance blood sugars without causing a spike in insulin, due to fibre content, which can lead to the storage of belly fat.
For more
Proteins: Fish, Poultry, Meat, Legumes, Beans, Nuts, Seeds, Eggs, Cheese and Yoghurts
Carbohydrates: Full range of starchy, leafy, and fruits.
Fats: Olive oils, Butter, Coconut oil, Ghee
Learn more about basic nutrition facts
Food in its most natural form is the basic nutrition advice for a healthy lifestyle
Protein, fat, and carbohydrates should be included in each meal. This is true whether you are a vegan or a pescetarian.
A basic nutrition plan should include all of these basic ingredients.
Protein is the basic building block for every cell in your body. It supports cell, tissue, organ, muscle and bone growth and repair. Protein also helps you feel fuller longer so therefore it can be used as a weight-loss tool.
Fat is necessary for absorbing fat soluble vitamins such as A, D, E and K.
It is also responsible for basic body functions including hormone production and cell regulation. Additionally, it provides insulation and protection from the sun's harmful rays and helps maintain your internal temperature.
Carbohydrates provide energy to your body in the form of glucose (blood sugar). They are the basic fuel for cells, tissues, organs and muscles.
Make sure to include basic nutrition in your daily basic nutrition plan. These basic nutrients are the basic building blocks of a healthy lifestyle no matter how old you are.
Learn more about basic nutrition facts in the foundation course with Jen Adams. 
Learn Basic Nutrition Facts
Nutrition Facts For Adults
The online basic nutrition course has been created for men and women to explain in detail the three metabolic pathways that influence your regular symptoms, as your body gives external signs of an internal problem.
Knowing what to look for will help you recognize what underlying systemic imbalances are producing symptoms that you should focus on in order to enhance your future metabolic health.
Are you struggling with any of these for more than two years? 
Steady weight gain
Low energy or fatigue
Mood swings and anxiety
Cravings and hunger
Poor sleep quality
Aches and pains
Bloating and heartburn
Food intolerances and allergies
All of these symptoms are related to dysfunction in the delivery of energy, clearance of toxins and absorption of nutrients within your metabolic pathways. 
As an example; any imbalance related to the delivery of energy to your muscle fibres leads to diabetes, within your liver is fatty liver disease, in your brain is dementia and to your ovaries PCOS. 
Your Nutritional Therapist
This type of education is part of the new world of online learning which has opened up the opportunity for you to have your own private nutritionist at a fraction of the cost.
My approach is the only educational nutrition course of its kind that not only explains the effects the food industry is having on your health but also - how to manage your weight without being tired, hungry, or counting calories.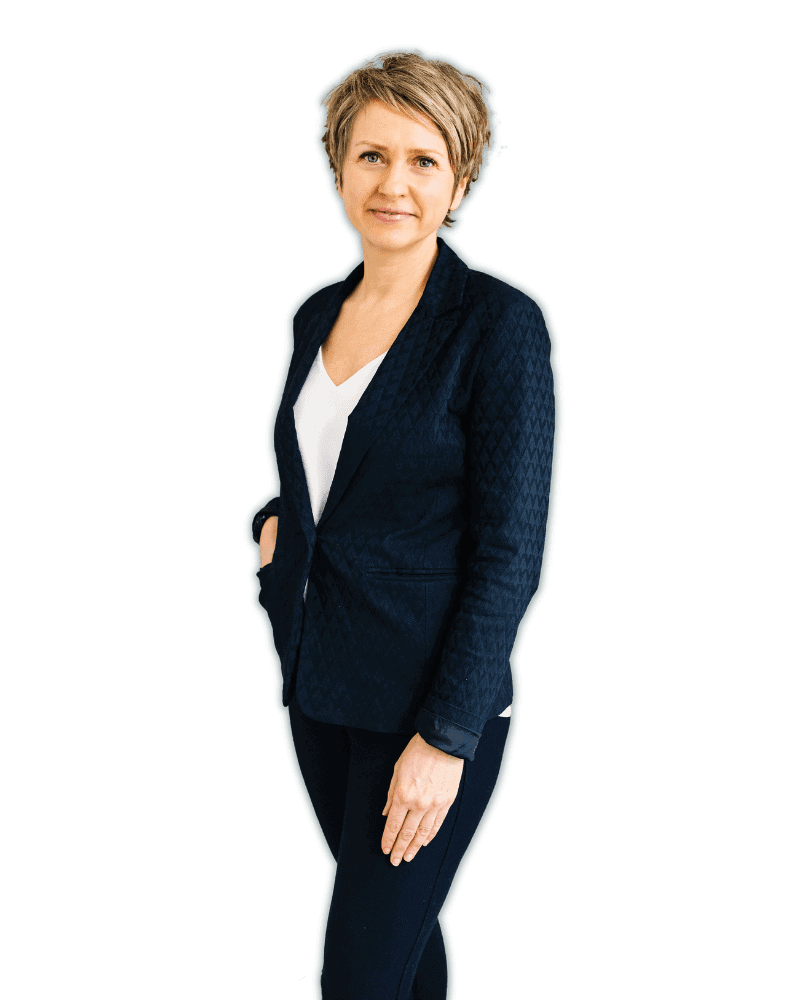 Learn Nutrition Basics with Jen
If we haven't met in the Health HUB let me introduce myself. Hi, I am Jen Adams a Therapist, Expert and Coach. I'm also an unofficial chief taster and buyer for Sainsbury's of champagne and dark chocolate – I'm hoping to start getting paid for that soon!
Over the years, I've seen the power of food in the context of mental health and, as a result, as I grew up, it became clear that perfection does not exist and being thin does not equate to being happy nor healthy.
I became a registered nutritional therapist to learn HOW food choices impact our overall health. With clinical experience and a few personal mistakes, I learnt WHAT I needed to do each day to be WHO I want to be – happy + healthy rather than skinny!
Why is basic nutrition important for adults?
It was a Saturday, I was enjoying my consultations with my private clients in the clinic; celebrating the successes of the last few weeks, they were wearing their favourite clothes, talking about what they were going to go out for dinner and how much energy they had when it came to the weekend.
This was when it came to me after many years of working with my private clients and generating personalised nutrition plans for them, they all had one thing in common, they needed to understand the impacts their food choices were having on their health, and that's when it hit me!
I NEED to help more people understand basic nutrition facts.
My private clients were all following their metabolic diet plans based on their individual biochemistry markers, and yet the conversations I was having with each client was the same.
They had personalised individual nutrition plans to improve their metabolic pathways, BUT I was repeating the nutrition basic facts to help them implement the plan into their lifestyles.
They all needed to either learn or be reminded of the truth and facts about the food they ate to understand the facts about nutrition and why following the six basic rules was the secret to their success.
Introducing
The BASICS
The BASICS Course is one of the METHODs from the Metabolic Reset Method.
This has been created for men and women who are ready to turn their health around by understanding why they are struggling with various health conditions.
This METHOD is for those who want to learn about what is happening inside their body, and what they can do improve their metabolic health.
Within days of applying the principles of just this ONE method, you will begin to feel and look healthier and younger.
This ONE Method has been designed to empower YOU with the essential information and practical strategies that will help you make food and lifestyle choices that will improve your metabolic and skin health.
Each lesson delivers KEY information to consider when building your ideal meals and plotting your menu plan.
You will learn how your food and lifestyle choices affect your metabolic health, and, as a result, how you feel when you look in the mirror.
This ONE Method has been designed to empower you with the essential information and practical strategies that will help you make food and lifestyle choices that will improve your metabolic and skin health.
Each lesson delivers key information to consider when building your nutrition plan. You will learn how your food and lifestyle choices affect your metabolic health, and, as a result, how you feel when you look in the mirror.
The modules progress to give you the big picture; you will discover the truth about what your body is trying to tell you, and learn the basics about blood sugars, liver, and gut function as they relate to what you do and how you feel each and every day,
Your Metabolic Health is
Your Responsibility
My role is to teach you about what you can do to improve it.
I am ready and open to sharing my professional knowledge and personal experience with you.
Please stop wasting your energy and hope on just another diet or supplements that won't improve your health or even make you thin!
At the end of the day, it is your choice; all I want to do is give you the knowledge, as I believe with the knowledge you have the power to make a choice...
You have the choice to keep improving your health or do nothing!
If you are not ready for this, then keep in touch in the health club, and when you are, I will be here for you.
But remember, you deserve to put yourself first and be who you want to be today in the future.
Learn Basic Nutrition Facts
Once you click the button you gain access to the BASICS Method. You will find the 12 lessons, that cover The Truth and The Facts and The Basics and once you have completed those lessons you move on to learn The SIX Rules.
CUSTOMER REVIEWS
Success Stories
My final message is to help you decide
if this is right for you?
Tough Love or a HUG – I'm easy. I will give you both.
Look, it's your health and your life; live it however you want. 
You have an opportunity here to learn how to improve both.
Deep down, I don't care if you don't join me because you work too hard in life not to have a choice, and I would never want to be one of those girls that picked on you and make you feel like crap for not joining in.
If you DO want to change, BUT you have a list of excuses or reasons not to do it – That is fine. I have heard them all before, and I can help you overcome them all!
I am all in to help YOU to move forward, and I hear you, and I am here for you!
REMEMBER: Your health is your WEALTH, so invest wisely because you do not know what you don't know.
To lose two stones and improve your metabolic health; you need to lose a stone. To lose a stone, you need to do something different from what you are already doing.
Good health does not happen to you, unlike ill health and disease. Take action today to move forward and be the person you want to be. 
The Metabolic Reset Method is a proven, refined and fully comprehensive nutrition course delivered by the Metabolic Health Club. I'm confident that investing as little as one hour in learning about what influences your metabolic health will be a positive investment in your future health and happiness.
If you seek permission to put yourself first by investing time into your health to generate momentum to keep moving forward on your metabolic health success path, then do it - give it to yourself! It is your health, life and body, so it is your choice.
I am sure I'm not the only nutritional therapist offering online nutrition plans, but if you want an honest, simple, practical way of learning how your nutrition can improve your metabolic health, with simple actions to follow so you can find your healthy weight with support to keep it off, then I am the right one for you.